TBS Licenses Global Streaming Rights to Ninja Warrior and Unbeatable Banzuke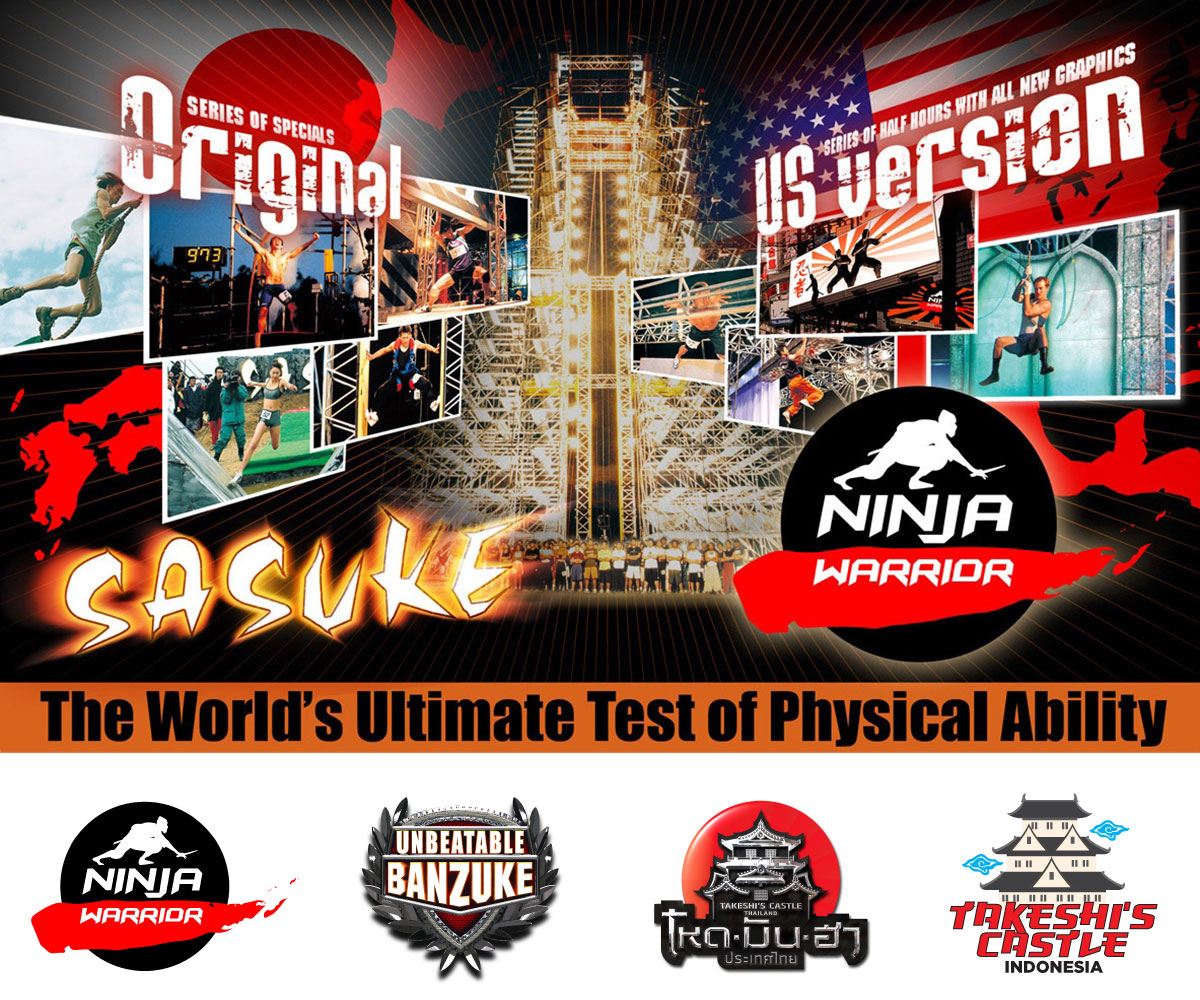 Tokyo Broadcasting System Television, Inc.(TBS) has reached a licensing agreement with US cable network G4 for the streaming and broadcast rights to the American version of SASUKE (US title: Ninja Warrior), the American version of Kinniku Banzuke (US title: Unbeatable Banzuke), and the Indonesian/Thai versions of Takeshi's Castle. They will be broadcast across the US/Canada on the G4 cable channel, with Ninja Warrior and Unbeatable Banzuke also available for worldwide streaming (excluding some areas) on G4's streaming channels. And for the first time, G4 will host livestreams of the shows and provide gameplay commentary incorporating real time comments from viewers.  The agreement was arranged by TBS' licensing agent Bellon Entertainment Inc.
Upon finalizing the agreement, TBS Media Business Division President Junko Abe commented, "Although Ninja Warrior has been broadcast in the US and many other countries, I am excited that this agreement will provide the opportunity for a new generation to enjoy the thrill of Ninja Warrior for the first time and a new way to experience the show for those who are already familiar with the series."
G4 is a US cable network started in 2002, targeting the young male gamer demographic. Under the title of Ninja Warrior, they began broadcasting SASUKE late at night in 2006. Thanks to its skyrocketing popularity, it moved to a regular weekday primetime slot, becoming the network's flagship show. Though G4 went off the air in 2014, the increasing number of gamers worldwide has spurred a network revival which has been announced for later this year.
"Ninja Warrior has one of the most loyal fanbases on the planet, as apparent by the thousands of messages we've received asking for it to come home to G4," said Brian Terwilliger, VP of Programming and Creative Strategy for G4. "The sheer determination and willpower of those fans campaigning for its return rivals those of the competitors on the show itself," continued Mr. Terwilliger.


【About TBS's Global Content Activities】
With its international forays dating back to the 1950s, TBS has been an aggressive player on the global TV market for over half a century. In association with Bellon Entertainment Inc., TBS has gained a reputation as a pioneer of successful formats ("America's Funniest Home Videos," "You've Been Framed," "Takeshi's Castle," "Ninja Warrior" etc.), resulting in 200+ overseas format versions with thousands of episodes which are hugely popular worldwide. On the program distribution side, TBS's TV and movies of all genres including drama and anime are being enjoyed in over 160 countries and territories on five continents. Leveraging the strength of its creative assets, the company is further reinforcing its initiatives in product merchandising, publishing, theme parks, tie-ups and other multi-faceted activities. With such a track record, TBS has established its presence as a leading content provider, and in 2019, established an International Business Center as part of a move to further ramp up its international business.

> For more information (link to TBS Program Catalog)