News
Upcoming Korean Remake of Unprecedented Smash-Hit Social Media Mystery Movie from Japan!
2021.06.30

Stolen Identity, the smash-hit 2018 film that was the number one highest-grossing Japanese movie for 4 consecutive weeks, and in the top 10 for 7 weeks running, is getting a Korean remake.
The cast includes rising star Yim Si-wan from Run On, which started last December and is available streaming on Netflix; Chun Woo-hee, who made a striking impression as a girl who witnesses a murder in the shocking film The Wailing (2016); plus veteran actor Kim Hee-won of The Man from Nowhere (2010) and The Merciless (2017), joining up for triple star power. Up-and-coming director Kim Tae-joon helms the project which started shooting on March 21st of this year. The filming completed at the end of June.
Starring Keiko Kitagawa and directed by Hideo Nakata, Stolen Identity is a 2018 adaptation of the novel of the same name, written by Akira Shiga and published by Takarajimasha as part of the KONOMYS Award series (This Mystery is Excellent! Award) which has produced countless bestsellers. In this ultra-modern social media mystery, the protagonist's normal life is turned upside-down when she winds up getting involved in a serial murder case after losing her smartphone. Terrors unique to our smartphone society, such as phishing scams, online stalking, and identity theft, coupled with unpredictable twists and turns spoke to audiences and made this movie a huge hit. The sequel Stolen Identity 2 premiered in 2020, featuring actor Yudai Chiba. With a box-office revenue of over 3 billion yen, the series is an enormous success.
In the Korean remake, Yim Si-wan will play a smartphone technician Joon-young, with Chun Woo-hee as Nami, a regular office worker who loses her phone, and Kim Hee-won as the detective assigned to the case.
The Korean movie industry has amazed the world with the creation of the "Korean Noir" genre, combining unique concepts and innovative direction in the framework of a mystery film. Don't miss out on seeing how the Japanese Stolen Identity series is reborn in South Korea.
The Korean version of Stolen Identity will be produced by mizifilm and distributed by CJ Entertainment.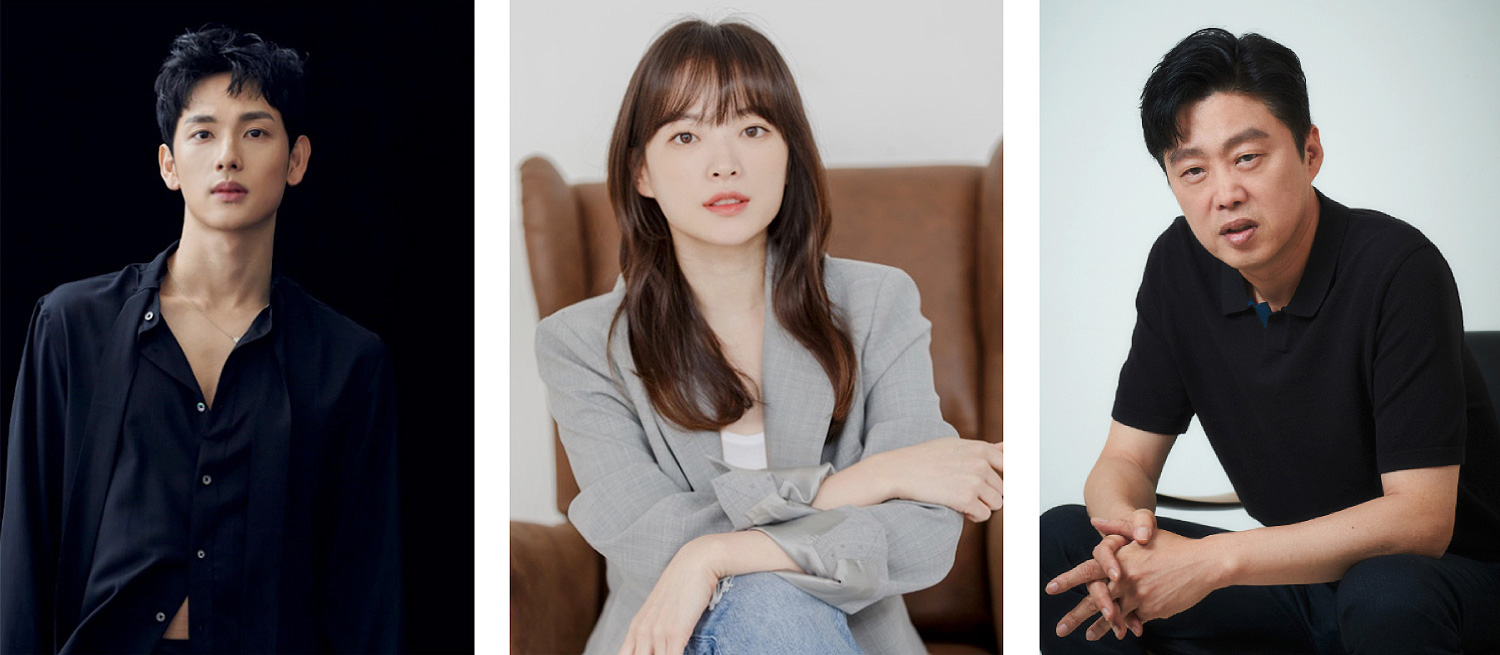 L to R : Yim Si-wan, Chun Woo-hee, Kim Hee-won