News
TBS and Netflix to stream new titles to global audience
2021.10.06

Fall 2021 drama series JAPAN SINKS: People of Hope to stream on Netflix same day as Japan broadcast!
TBS's legendary romance-reality series The Future Diary  to reboot as a Netflix original series!
Netflix to stream TBS's Let's Get Divorced, co-written by Kankuro Kudo and Shizuka Oishi worldwide!
Tokyo Broadcasting System Television, Inc. (TBS) has reached an agreement with Netflix LLC to stream new titles to viewers globally. By leveraging TBS's production expertise and vast range of IP, such as dramas and variety shows, and Netflix's world-leading streaming services reaching more than 190 countries and regions, the two companies aim to break out of the conventional framework of broadcasting/streaming to deliver compelling entertainment content worldwide.
To kick-off the partnership, Netflix will stream TBS's prime-time Sunday night drama series JAPAN SINKS: People of Hope, starring Shun Oguri, which starts airing on October 10, 2021. Netflix will release new episodes every Sunday night at midnight JST, three hours after the Japan broadcast (9:00 PM JST). Following this, in December, The Future Diary, a hit romance-reality series that originated as a TBS variety show and went on to become a social phenomenon, will be relaunched worldwide as a Netflix original series. Lastly, coming to Netflix in 2023 is the TBS drama series Let's Get Divorced, produced by TBS Sparkle's Aki Isoyama, and co-written by Kankuro Kudo and Shizuka Oishi, who have each produced countless box-office hits.

DX Business Division President Yayoi Nakatani commented:
We're very pleased that Netflix has confidence in TBS's creative expertise and has joined hands with us on this initiative. We believe this new partnership will enable more people to enjoy TBS Group dramas and relaunches of popular TBS programs internationally. As part of our growth strategy, TBS has set a goal to expand into global markets. We are looking forward to delivering our content to people around the world, and strengthening our position in the global content market.

NETFLIX Content Acquisition Live Action Manager Naomi Satoh added:
We are delighted to be able to share TBS's Sunday night prime-time series JAPAN SINKS: People of Hope, the relaunch of the social phenomenon The Future Diary, and the original drama Let's Get Divorced with Netflix audiences around the world. We are honored to have the opportunity to collaborate with some of Japan's leading talent to share uniquely Japanese stories with the global market. Today, with a variety of media available to viewers in addition to television, I am confident that this initiative will broaden the scope of entertainment and provide entertainment choices that audiences appreciate.


Outline of the Three Titles

JAPAN SINKS: People of Hope—Streaming on Netflix starting October 2021
 

Since TBS first adapted Sakyo Komatsu's groundbreaking 1973 novel Japan Sinks into a TV drama the following year, a rich media mix including other dramas, a movie, and manga and anime versions has grown up around the franchise. Now, half a century after the book's original publication, TBS has updated the original story in producing JAPAN SINKS: People of Hope, a Sunday night TV drama that vividly presents environmental issues of the present day. Set in 2023 Tokyo, the story features original characters telling a story with immediate relevance for viewers. An all-star cast that includes Shun Oguri, Kenichi Matsuyama, Anne, Toru Nakamura and Teruyuki Kagawa carry this powerful, grand-scale human drama about those who find hope in the midst of a tremendous crisis looming over Japan.
TBS launched "Sunday Night Theatre" in 1956, just three years after the start of TV broadcasting in Japan. This was a time when dramas were still broadcast live, and many memorable works were born from the efforts of the cast and crew. The Sunday night 9:00 PM time slot has always embodied the expertise and creative spirit of TBS's drama production, and has continued to take on the challenges of the times. The upcoming title to air in the time slot, JAPAN SINKS: People of Hope, will be made available to a global audience through a new licensing agreement with Netflix.
Release: Weekly episodes drop on Netflix starting Sunday October 10, 2021 at midnight JST 

The Future Diary—A Netflix Original Series coming in December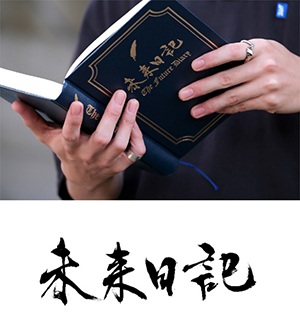 The Future Diary is a love mystery foretold in a diary. The diary falls into the hands of a man and a woman who are complete strangers, and its entries tell the story of the two of them falling in love. What follows are incredible encounters, touching confessions of affection, and other extraordinary and dramatic happenings. Will the man and woman really fall in love? The diary's last entry is a farewell message. It seems the two people brought together by the diary are destined to be torn apart.
Twenty years ago, The Future Diary, a TBS romance-themed reality show, became a social phenomenon and spawned a movie, live events, and even a game. Its theme songs "TSUNAMI" and "Sakurazaka" sold millions of copies in Japan. This popular series is now rebooting on Netflix with new twists to excite contemporary audiences.
Release: Exclusive worldwide distribution on Netflix, December 2021


Let's Get Divorced on Netflix, coming 2023
In this comedy, a couple whose relationship has gone cold but whose circumstances don't allow them to divorce immediately unite in their determination to achieve their shared goal of divorce. This project is an unprecedented new initiative by renowned scriptwriters Kankuro Kudo and Shizuka Oishi working as a duo for the first time. It will be produced by TBS Sparkle's Aki Isoyama, and distributed worldwide on Netflix.
Release: Exclusive worldwide distribution on Netflix, coming 2023 


Kankuro Kudo commented: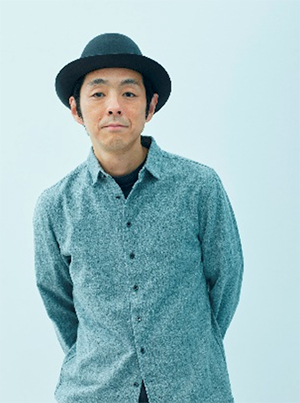 It's all going really well so far, and I hope I'm not the only one who thinks so. Co-writing with the proficient Shizuka Oishi has been so much fun and I've learned a lot. What is the style we're aiming for? Fujiko Fujio-style, or Yudetamago-style? I'm not going to spoil it for you by telling you. One line in the dialogue may sound like it came from Oishi but is actually mine, and the next line might be the reverse. Some things might not quite fit together, but that's how couples are in real life. If producer Aki Isoyama planned it that way, she's a genius! For male and female scriptwriters to co-write a story about a couple going through a divorce is an unheard-of challenge, so I hope we can make it engaging to the end.

Shizuka Oishi added: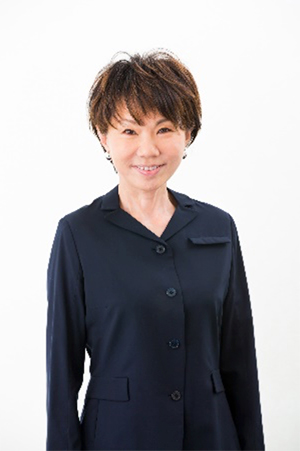 I'm still not sure exactly what producer Aki Isoyama had in mind by pairing the two of us together, but working side-by-side with Kudo, who I'd been admiring from afar as the best scriptwriter of our times, is really a thrilling experience. In a way we've just done what we always do, but this time together. The sense of frustration of a couple's life not going the way they want will come partly from him, partly from me, and partly from the sorrow of the viewers. I hope we're successful in creating a screenplay which brings out each of these elements. I have my hopes that people all over the world will enjoy it!
 
---
Inquiries:
Takaaki Kondo, DX Strategy Department, DX Business Division, TBS Television, Inc.
E-mail: kondo.takaaki@tbs.co.jp
Masahiro Isogai, General Publicity Department, Corporate Branding and Promotion Center, TBS Television, Inc.
E-mail: isogai.masahiro@tbs.co.jp