News
TBS TO UNVEIL 'THE TALK OF TOKYO' AT MIPTV
・TBS to showcase its top three formats of 2023
・Kamiwaza:The Superhuman Skill Show, OUTSING the CHOIR! And My Family
2023.03.23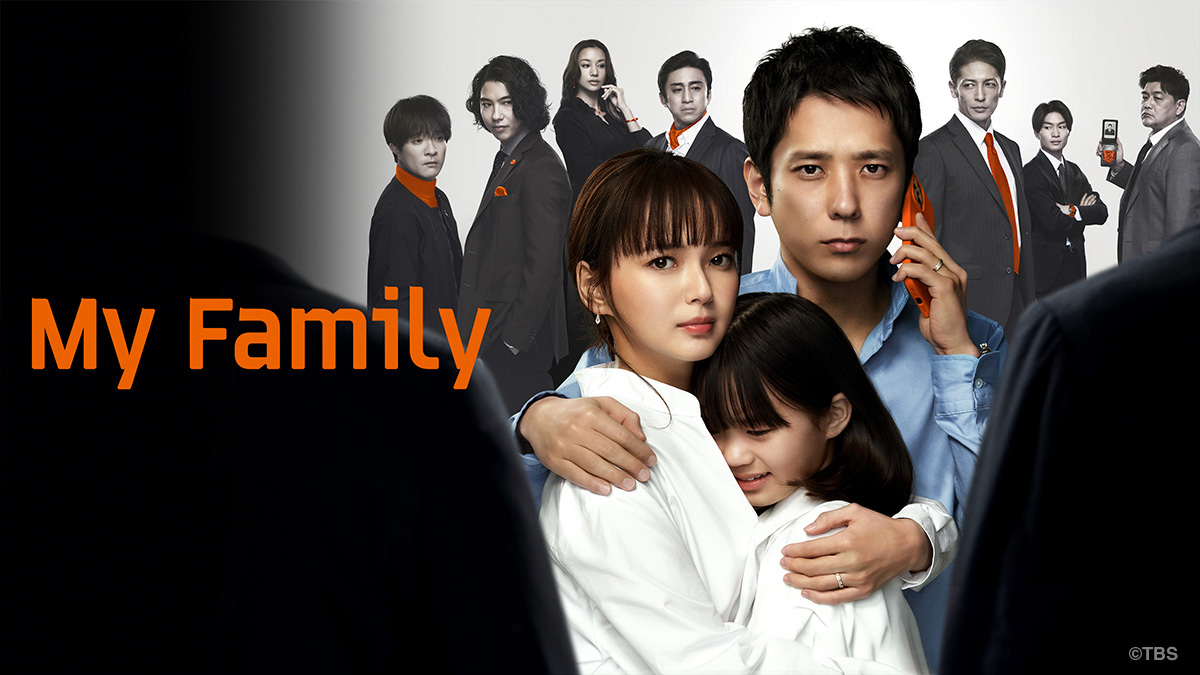 Tokyo Broadcasting System Television, Inc. (TBS) has announced that it will be hosting an independent format pitch event – THE TALK OF TOKYO - to the international buyer market at next month's MIPTV.
The event will reveal full detail of its 3 showcase formats of 2023, two of which are brand-new non-scripted entertainment shows and one stand-out scripted title.  The two non-scripted formats are cash prize competitions; Kamiwaza: The Superhuman Skill Show and OUTSING the CHOIR!. The scripted format is the award-winning thriller, My Family which is currently streaming worldwide on Disney+.
All of the shows have aired on TBS to great success - Kamiwaza: The Superhuman Skill Show for example first aired in May 2021 gaining the highest share among viewers in the 13 to 49 age group. Eight episodes in total have aired, the most recent in January of this year becoming a smash hit with youth audiences with 31.9% share of hard-to-reach demographic of children 4-9 plus scoring a number one spot for the teens and male viewers 20-34, proving a clear success for young viewers. 
OUTSING the CHOIR! similarly began airing regularly at primetime on TBS as a segment of another popular program named Banana Sand and showed a 35% increase in growth in the ratings among both males and females 49 and under (ages 13-49) ever since it started airing.  The OUTSING the CHOIR! Best Selections Special was rated number one in the 20-34 age group for both male and female viewers.
Goshu Segawa, Tokyo Broadcasting System Television's manager of the Global Business Department, said "We were so overwhelmed by the quality and enthusiasm of response we received in 2022 when we launched LOVE by A.I., the world's first dating show to use artificial intelligence. We now are very encouraged to present more of our most celebrated new formats. All three of these ideas not only bear the hallmark of the creative spark and fresh thinking that is now synonymous with our region but are surefire current hits on Japanese TV screens.' 

About the formats:
Kamiwaza: The Superhuman Skill Show is a format that premiered in 2021, with the local name of The Kamiwaza Challenge. The show has now been commissioned and is scheduled to air in a regular prime-time TV slot slated to TX from this April. Inspired by incredible stunts found on social media, the mischievous producers of Kamiwaza create notoriously difficult challenges for a mixed group of celebrity and civilian contestants to complete on the show. Each 60-minute episode can be produced flexibly in terms of structure and timing but typically features three challenges that can be localized to the territory's audience.
OUTSING the CHOIR! is a musical game show featuring two teams of contestants facing off in a singing showdown. Each contestant must sing their chosen song perfectly while not getting thrown off by the live, in-studio choir. While this may seem like any singer's dream, however, in reality, it's every singer's nightmare. At first, the choir accompanies each contestant with a beautiful harmony but as the song approaches the chorus, the choir shifts into a specially created melody that distracts even the best singers, making it almost impossible to continue singing in the correct key.
In the scripted format genre, My Family has won numerous awards in its home territory and is TBS' most promoted drama of 2023. The drama is about familial bonds under the most terrifying circumstances. Lead character Haruto, is a husband and father who lives a seemingly ideal life in a gorgeous suburban home with his beautiful wife and young daughter until everything gets turned upside down when his daughter is taken in a serial kidnapping. This is when Haruto and his wife are forced to seriously reassess their priorities and choose to not get help of the police. 

"THE TALK OF TOKYO" will take place in Auditorium K at the Palais des Festivals starting at 11:30AM on Monday April 17th

About TBS: 
Tokyo Broadcasting System Television, Inc. (TBS) is a major nationwide commercial TV network in Japan, with multiple satellite channels and cable channels, OTT platforms, a nationwide radio network, production companies and theaters under the TBS group. TBS shows have been distributed and localized via format licensing deals around the globe, creating popular titles including "America's Funniest Home Videos (UK: "You've Been Framed")," "Takeshi's Castle (US: "MXC")," and "SASUKE/Ninja Warrior."

TBS Program Catalog : https://www.tbscontents.com
TBS Holdings Official Website: https://www.tbsholdings.co.jp/en/
TBS Official Facebook: https://www.facebook.com/tbs.global.business
TBS Official LinkedIn: https://www.linkedin.com/company/tokyo-broadcasting-system-television/
TBS Official Twitter: https://twitter.com/TBS_prosales

Contacts:
Global Business Department
TBS Television Inc.

Shunsuke Fukaya
Mail : fukaya.shunsuke@tbs.co.jp

Yui Tahara
Mail : tahara.yui@tbs.co.jp