AX-ON Inc.
Television Programs & Feature Films Production
Sports, news, infotainment, drama, feature film, variety show, music, cultural program, documentary

International Content Production & Technical Coordination
Full production & technical coordination for international clients for sports, news, drama, feature film, variety show, music, documentary, commercial, promo

Content Production, Pitch Sales & Marketing
Commercial, promo, VFX, music video, 4K/8K, 3D, digital signage, mobile & web video, video production for government offices/local municipalities/private businesses, infomercial, internet homepage, event planning, video software

Content Business
Closed captioning, video description, archives, international & domestic content/format sales, data-casting, EPG, licensing operations
Advertising Agency Operations
Media operations, branding, media trafficking in terrestrial/BS/CS channels

Head Office
Head Office:
NTV Tower 22F, 1-6-1 Higashi Shimbashi, Minato-ku, Tokyo 105-7422, JAPAN
Established
Established:
February 10, 1970
Contact(s)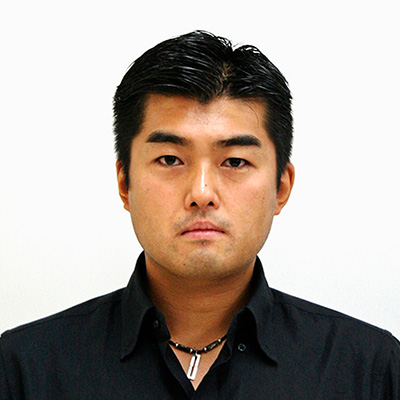 Takeaki Tanaka
2020 International Strategies
極上!三ツ星キャンプ
Ken Tanaka, an outdoor expert, introduces the charm of camping style for all adults who want to enjoy on their days off!

大人が休日に実践したくなるキャンプ!アウトドアの達人 田中ケン(快適生活研究家)が様々なゲストを迎え、多種多様なキャンプスタイル、魅力をお届け!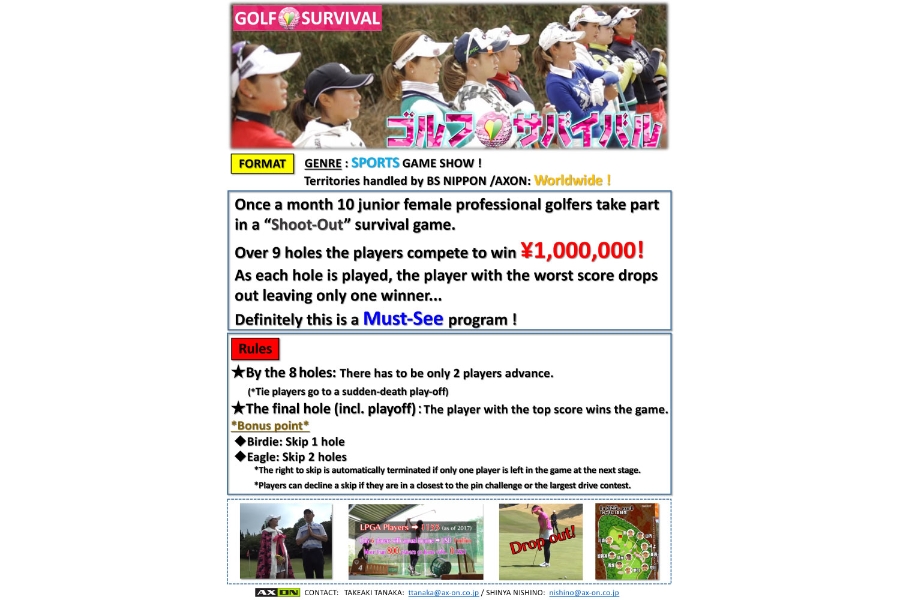 ゴルフ サバイバル
Once a month 10 junior female professional golfers take part in a "Shoot-Out"survival game. Over 9 holes the players compete to win ¥1,000,000!
As each hole is played, the player with the worst score drops out leaving only one winner...
Definitely this is a Must-See program!