Documentary
The number of (the)data : 2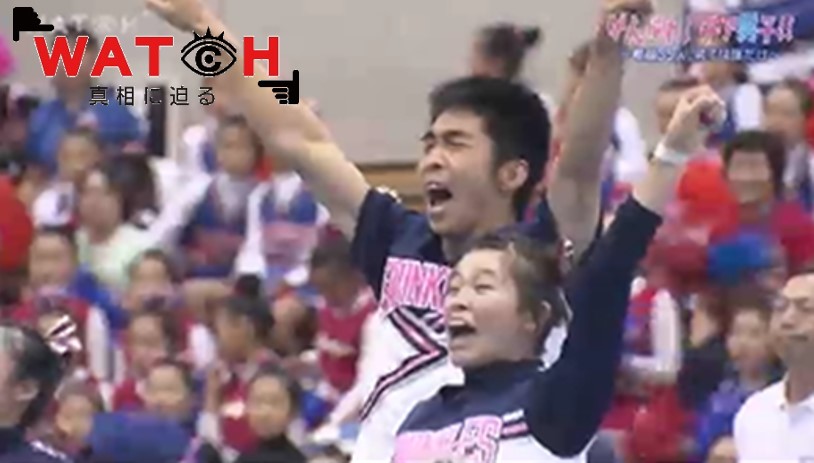 You Go, Cheer Boy!~The Only Boy on the Team~
がんばれ!チア男子!!
We follow the story of one boy doing his best in the field of cheerleading, a competitive sport with a strong feminine image, and one boy trying his hardest to keep up. Out of a group of 35, he is the only male student. He says "At first, it was really hard..." so why did he join the cheer team? What was it that drew him in? Get a close look at the relationship he has with his friends and watch Setouchi High School's cheerleading team at Nationals! Will they bring their A game?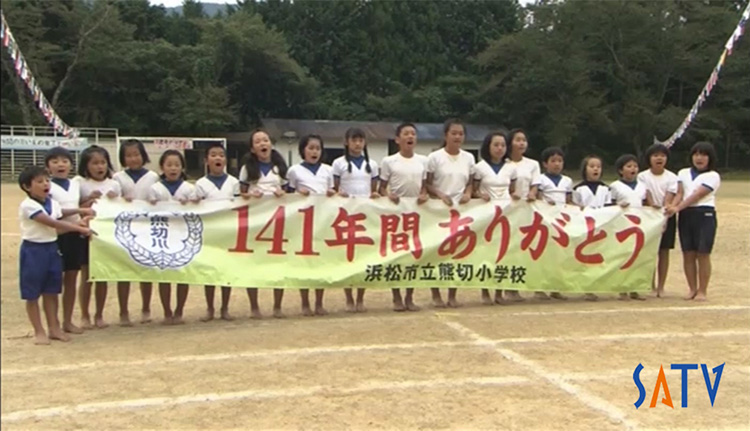 A Tiny Elementary School In The Mountains
山あいの小さな小さな小学校
Presently Japanese schools have a variety of problems such as bullying, class disruption and the country's declining birth rate.
Therefore, the justification for the existence of some schools and teachers is now being questioned.
Despite this, teachers at Kumakiri elementary school say, "We are happy to teach our students every day."
What is the school like, the school all the teachers love?
As enrollment at Kumakiri elementary school is as few as eighteen students, teachers can give personal attention to each child.
Students there not only receive support from their parents, but by local residents as well.
Thanks to this environment provided by the school, students can grow up peacefully within their community.
However, because of the continually decreasing number of attending students, Kumakiri elementary school permanently closed its doors in March of 2015.
There is a tiny elementary school in the mountains in Hamamatsu city, Shizuoka.
This is a documentary filming the final year of Kumakiri elementary school.
It follows what a school should be, bonds between local residents and the school as well as their thoughts for hometown.
This documentary reveals the growth of students who take a new step to a new environment while memorizing their hometown Kumakiri.
Kumakiri elementary school has a history of 141 years. Its famous place is a steep slope called "Do one's best slope". This 50 meters long slope leads to a gate of the school. This slope which has watched over students for the past 141 years tells the story of the final year of Kumakiri elementary school.
To make good memories, all of eighteen students decide to what they want to do before their school closes. They make their dreams come true one after another during their final year.
Their final year begins in spring.
Takaaki, 2nd grade, who doesn't like touching living creatures promises with a vice-principal of Kumakiri elementary school to be able to touch beetles before summer comes. Little Takaaki's big challenge begins.
Each student takes on a challenge in summer.
The final summer of Kumakiri begins with a regular event. A rafting experience class is held in the Kumakiri River near the school.
Takaaki takes on a beetle challenge. Four girls of the 6th grade participate in a swimming competition of the town of Haruno. Their challenges make them grow little by little.
They spend time with local residents in autumn.
A sport day which students are impatiently waiting for comes. More than 300 people including local residents, graduates and parents livened up their final sport day.
Winter finally comes.
Students take on their last big challenge. They draw a picture on a wall of corridor of the school building. That is one of what they want to do.
Their brilliant memories they draw light up the lonely school.
They memorize their hometown Kumakiri in their mind and the school is closed.
The season comes round and students take a new step.
"Do one's best slope" watches over students as ever.