Animation
The number of (the)data : 2
おへんろ。八十八歩記
"OHENRO"is amulti-site pilgrimage of 88 temples on the island of Shikoku, Japan.
Three animated girls do pilgrim of 88 holy sites in Shikoku on foot, providing information about gourmet and must-see historical spots along the route. In the show, POV(Point-Of-View) shots are used in order to inducing audience to think about doing pilgrim by their own.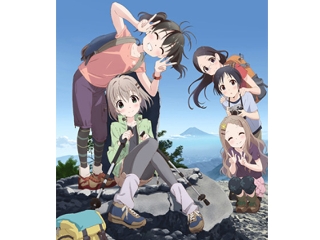 ヤマノススメ
"Shall we climb the mountain again, to view the sunrise from the mountaintop?"

Aoi and Hinata are childhood friends. Aoi prefers staying indoors and is afraid of heights, whereas Hinata is outgoing and loves mountaineering. They both decide to climb a mountain in order to see a sunrise they saw together when they were younger.