Drama
The number of (the)data : 3
Deliveries from the Heart - True stories from Mercari
缘分速递 - 发生在二手交易平台Mercari交易里的真实故事~
People sell items they no longer need; people buy those items.
Touching dramas of people connecting with one another via those items.
The main character is a delivery woman.
Sentimental items that have fulfilled their role head off to new owners.
Every day, men and women of all ages buy and sell
a wide variety of items using a marketplace app.
How does it feel to sell an item that had been a part of their life for years?
How does it feel to acquire an item that had meant so much to its previous owner?
Every item bought and sold has its own story as seen through the eyes of a delivery woman.
An emotional late-night drama series that will touch viewers' hearts.

描写出售不使用商品的人和购买需要该商品的人
之间因缘联系的"温情连续剧"
主人公是快递员。
充满主人人生经历情感的物品完成了它的使命后,等待出发去向下一位主人
不论男女老少广泛使用的"跳蚤市场APP"
在里面每天都交易着各种各样的商品。
出售使用很多年的心爱物品时,主人心理面会有如何感受。
而买到上一位主人的心爱之物,新主人会有什么感触。
在"买卖"的数字中存在的各种人生物语,通过某位快递员的眼睛来描述。
在深夜里让心中缓缓变暖的温情连续剧。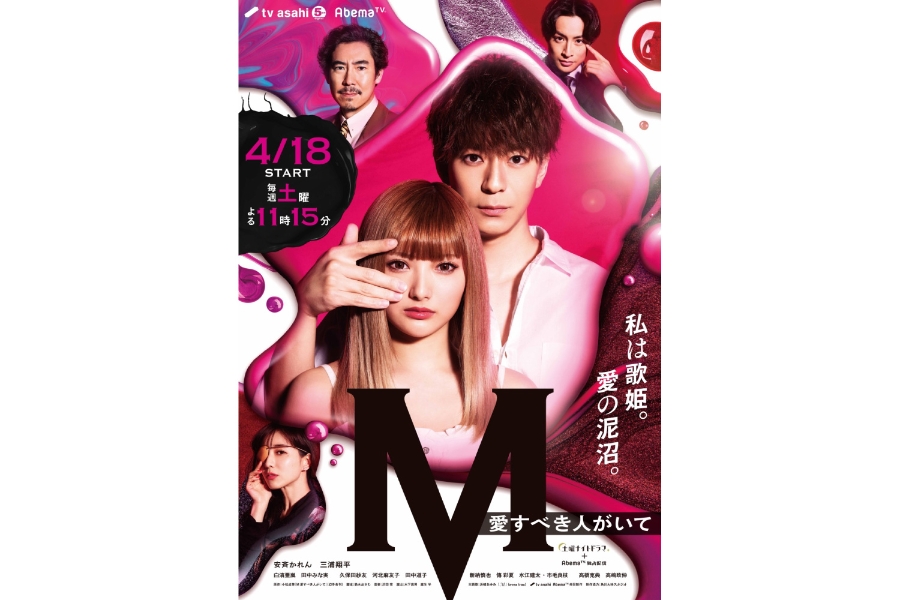 M 愛すべき人がいて
A story of how a top diva in Japan, Ayumi Hamasaki, was born, her meeting and partings. This is the first dramatization of the much-talked-about original book with adaptations specific to the drama.

In Japan, in the 1990s, Ayumi Hamasaki was called Ayu and had become a superstar known throughout Japan.

The story unfolds against the background of Velfarre in Roppongi, opened in 1994 as the "biggest disco in Asia", the neon flooded scramble crossing in Shibuya and the dance music that dominated the music scene in Japan and the new music that came after. We will see the glamorous mainstream of the music scene, the hidden undercurrents behind the scenes and the overall light and shadow of the turbulent music scene depicted in overwhelming scale. This is the tumultuous story of the encounter and parting of Masa, a producer of all time who changed Japanese music history and still keeps on creating legends, and Ayu, who had become a top diva of Japan.


Let's Have Lunch in Historical Architectures
名建築で昼食を
Award-Winning New Technique Combining "Scripted" and "Non-Scripted"
Visit more than 20 Internationally Acclaimed Architectural Masterpieces

Haruno Fuji (26), an office worker who dreams of opening a café, meets Chiaki Uekusa (55),an architectural modeler who enjoys touring nostalgic buildings, on social media. As they tour famous locations, Fuji becomes intrigued by Chiaki's unusual values, ways of perceiving life, and perspectives. This is the story of one woman's growth through repeated setbacks and struggles.
The people guiding Fuji and Chiaki through the famous buildings are real experts, and conversations with these guides are filmed unscripted.
Let's visit more than 20 famous Japanese buildings in Tokyo, Yokohama, and Osaka, and enjoy lunch with them! This drama recieved one of the most prestigious awards in Japan.