Movie
The number of (the)data : 1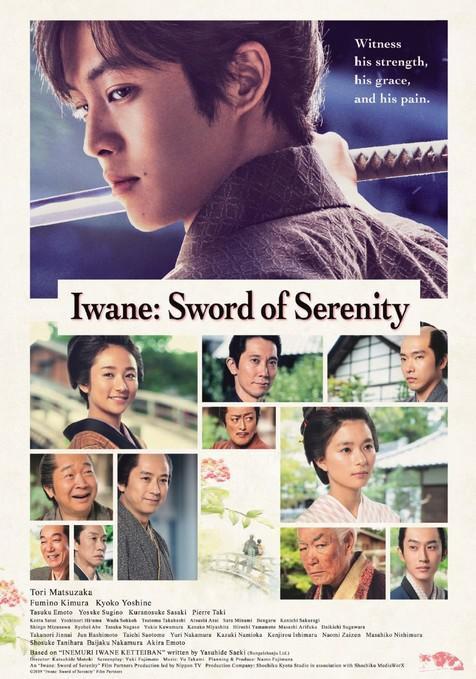 居眠り磐音
This samurai has virtues that many of us have forgotten.
Iwane Sakazaki returns to his homeland and gets caught in the middle of an incident that results in the tragic death of two of his best friends from childhood. He decides to leave his domain, parting with his fiancée Nao who he was going to marry shortly after his return, and becomes a vagrant masterless samurai with nothing more to lose.
Iwane begins living in a row house in Edo, filleting eels during the day and working as a bodyguard at night for Imazuya, a reputable money exchanger.
He gradually wins the trust of the people around him - including his landlord Kinbe, who helped Iwane find work, and his daughter Okon, who starts to have feeling for him - because of his mellow nature, the chivalrous way he treats everyone with courtesy, and his skills of swords.
One day, he learns that Imazuya is being targeted in a conspiracy to sabotage a new monetary system implemented by the government. Though still trying to recover from the anguish he suffered back home, Iwane decides to protect the people who have given him support.

因一起在坂崎磐音的故乡・丰后关前藩发生的悲伤事件,让磐音失去了2个发小。磐音将快要迎娶的待嫁新娘奈緒留置家乡,一人脱藩。尽失所有的他,成为了一个浪人。
在江户长屋中开始生活的磐音,经长屋老板・金兵卫的介绍,白天在鳗鱼店做伙计,晚上在当铺・今津屋里做保镖。像春风一样温暖,对谁都温柔可亲的磐音,因人品好加之剑术高明,让他一点点地得到了周围的信任,以及得到了金卫兵女儿的喜欢。
就在这时、磐音却被卷入了幕府流通的新货币阴谋之中,他为了保护在江户遇到的重要的人们,将哀痛搁置心中开启了向恶势力的对抗...