Nippon TV

Nippon TV is Japan's leading multiplatform entertainment powerhouse and ratings champion broadcaster, as well as owner of streaming giant Hulu in Japan. Over 90% of its content IP is fully owned by Nippon TV and the company has been active in bringing its content to the international market in the form of anime, ready-made programs, formats, and through co-production partnerships. One of the biggest successes for the nation's finest producer of all genres of programming is the Emmy Award-winning Dragons' Den/Shark Tank, a globally successful business show format that has 45 versions in more than 186 countries across all continents of the world. Additionally, their hit drama series Mother has also achieved global success as the most exported scripted format out of Asia, with its format sales to South Korea, Turkey, Ukraine, France, Thailand, China, Indonesia, and Spain. The company is also known for its viewer-engaging show Old Enough!, now streaming on Netflix in over 190 countries, and BLOCK OUT, an action-packed game show format that has been adapted in Thailand, Indonesia, Vietnam, Spain, and Holland, the award-winning unscripted format Mute it!, and Sokkuri Sweets, both produced in the Netherlands, and Sokkuri Sweets/Eye Candy on The Roku Channel in the US, UK, and Canada.
Nippon TV has also been producing animation programs since the 1950s and attracts fanatic anime fans with legendary series such as Lupin The 3rd, DEATH NOTE, Ouran High School Host Club, HUNTER × HUNTER, Parasyte -the maxim-, that are instantly distributed in almost 200 countries at the same time as its release in Japan.
As evident by the company's success, Nippon TV is leveraging its coveted platform to revolutionize digital media in an ever-changing industry to solidify its presence and brand as a global media leader.
Head Office
1-6-1 Higashi Shimbashi, Minato-ku, Tokyo 105-7444, Japan
Established
Contact(s)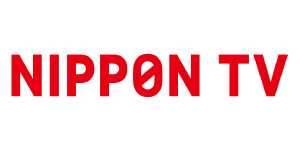 Content Business & Distribution, Global Business Content Strategy Headquarters